The Blejzyk range of models are beautifully produced by master craftsman Artur Blejzyk in Poland. Artur's models are world renowned for their quality, performance and value for money. The wings are of magnificent quality and are produced from white foam/glass and poplar veneer. They feature strong, lightweight integrated spar systems and the control surfaces are supplied cut and pre-hinged with living glass hinges, giving you a quick and professional finish to your model. Even better news is that the hardwood leading edges are pre-formed and CNC sanded to profile which not only helps optimise aerodynamics but also helps reduce your build time as well. The fuselages are glass/epoxy composite mouldings, with local carbon reinforcement along the length of the boom and around the wing seats. They are particularly strong and light in weight and light years away from the heavy cheaply made eggshell type polyester lay-ups more common to models in this price range.
To finish off a Blejzyk kit, you will need certain degree of modelling skills and can look forward to a bit of balsa bashing drilling and covering to get it into the air. Whilst many will relish this increasingly rare opportunity to finish off such a stunning high performance kit their own way, we also offer a high quality professional building service for those short on time or inclination. When completed and finished to a high standard these models really can look amazing and can pass as a moulded model at first glance. All models can be converted to electric with a bit of ingenuity.
After many hours building and flying the Blejzyk models, all kits supplied by Flightech feature upgraded contest grade balsa tailplanes and an upgraded accessories pack over standard kits. The upgraded tailplanes are not only thicker making the airfoil section smoother and rounder but also give more torsional stiffness. The upgraded accessories pack includes proper metal clevises and brass control horns and stiff wire V-tail torque rods rather than the standard supplied plastic items.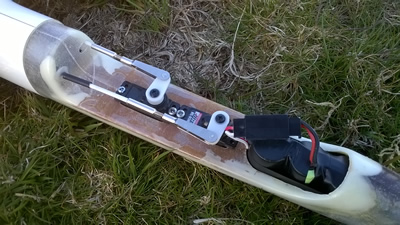 Blejzyk models feature 2.4ghz friendly glass inner noses and push on glass nosecones.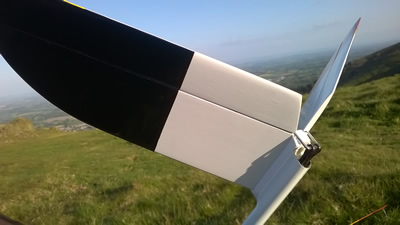 Flightech supplied Blejzyk models come as standard with a high grade accessory pack including pre-formed wire torque rods and high quality 2mm ball joints.
No Results Found
The page you requested could not be found. Try refining your search, or use the navigation above to locate the post.